Filipino girl band 4TH POWER blew away the judges and received a standing ovation after their rousing note-perfect performance of Jessie J's Bang Bang during the launch of The X Factor 2015 Saturday night.
The four sisters from Santiago City – Almira, 27, Irene, 25, Mylene, 23, Celina, 19 –sailed through to boot camp with four big yeses from the new judging panel of Simon Cowell , Cheryl Fernandez-Versini, Rita Ora and Nick Grimshaw – but a huge controversy soon arose amidst claims that they were approached to audition for the competition despite being seasoned professionals.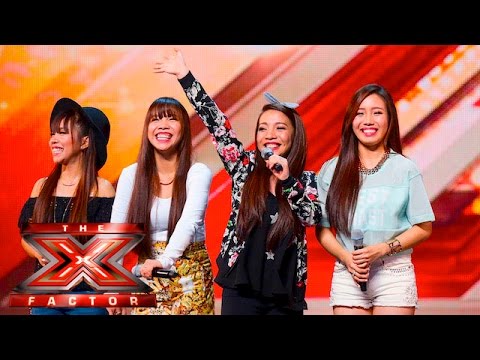 It has emerged that 4th Power have been on at least four talent shows as well as winning three of them before. They won Philippine's X Factor-style TV talent show It's Showtime in 2012, came in the top eight on South Korea's biggest TV talent show Superstar K6 under the band name M.I.C.A. and won the World Championships of Performing Arts contest twice.
They also have a successful career as The Gollayan Sisters and The Cercados going back to at least 2010 includes releasing an album called Unstoppable which can be bought in the UK. Videos of the band on YouTube under previous names boast more than five million views. They've also played at many private parties and functions for wealthy folk in Monaco and other European spots.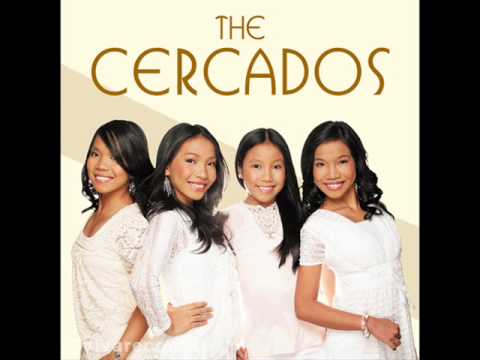 On their YouTube channel, which has 25,000 followers, they've performed a whole load of covers, including an awesome one of Alicia Keys' Girl On Fire.
An X Factor spokesman has hit back at the claims, denying that any approach was made.
He said: "X Factor producers did not approach Fourth Power to audition – they flew to the UK to audition of their own accord and went through exactly the same audition process as other acts. Their interview in the programme clearly said that they had been performing together since 2001and had competed in various places. There are no rules preventing anyone who has appeared on other shows from applying for The X Factor."
According to a source, producers were well aware who the girls were before they arrived in front of the judges – so it was no surprise that they were fantastic on the show. Executives looked at everything they had done before and discussed them at length before making the decision to invite them back and make them a big part of the launch show. Obviously they were exactly what had been expected. But the judges had not been told what was coming, to ensure their reaction was as strong and completely natural as it could be.
With the crowd at the Wembley auditions going wild after 4th Power's performance, Cowell asked the group: "Why try the British X Factor?"
They told Simon Cowell: "Because we wanted to see you. And we wanted to see Queen Elizabeth."
After the launch event, Cowell was asked how the girls came to be in the show.
He said: "I don't know how we found them. You have to give some people a second shot. I remember thinking, whoever found them did a great job. They are fantastic."
Asked whether he was comfortable about foreigners taking spots that could be filled by UK singers, Cowell replied: "Part of me welcomes foreign talent in case we may not find enough at home. Another part of me thinks it is a badge of honour if you do well on the UK show. We sell it all around the world. That's the one they all want to audition for and I'm competitive against the other versions of the show. So I like it if ­foreign talent comes to the UK and not to their home country."
It is not the first time the show has been attacked for "scouting" talent. Former finalists Jahmene Douglas and Stevi Ritchie admitted they were scouted by bosses. Last year producers are said to have sent a "shopping list" of talent to a network of scouts. Show rules state that acts may be invited to audition for the programme by researchers acting on behalf of the producer and such acts will be required to go through the audition process.
The news comes on the same day that it was announced the first episode in the new series had lost over one million viewers, compared with last year's offering. Overnight figures revealed an average of 7.6 million tuned in to watch the 12th series opener, with new judges Rita Ora and Nick Grimshaw while an average of 8.9 million watched it on the same weekend last year.
If reaction to the first round of X Factor auditions is anything to go by, 4th Power has a lot going for them. Simon Cowell even went so far as to suggest their performance was one of the best first auditions he had ever seen.