Breaking up is always tough to handle. One day you and your girl are staring into each other's eyes, dreaming about the future, and then the next thing you know, she's telling you she never wants to see you again. A sense of abandonment and terror about the future may overcome you. And there is a process of going from we back to me.
When a man feels like he doesn't have what it takes to hold onto a woman, his sense of self-worth plummets faster than a meteor. And he may cook up a plan to get back at his ex.
A German man has come up with a wacky (albeit demented) way to cope with the breakup with his ex-wife. The two have been together for 12 years before the split, so the man took it upon himself to split in half their shared possessions with the help of a saw and other power tools. He then sent his ex-girlfriend her share in the post, while he listed his half of the goods for sale on eBay under his eBay user name 'der.juli'.
The list of belongings cut into half include his car (Opel Corsa), Apple Macbook Pro, a TV, an iPhone, REM record, sofa, bed, bicycle, mailbox, cupboard and even a teddy bear.
The man has also posted a video on Youtube, tagged 'For Laura' showing him cutting through their belongings with a translated description which reads, 'Thank you for 12 'beautiful' years Laura !!!!! you've really earned half.' The clip finishes with a cheeky, 'Greetings to my successor'.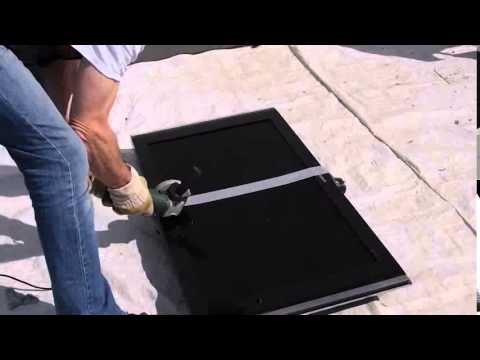 What is really hilarious is that each product has its own story, in which the man explains why he's selling the product, and how it relates to his former wifen;
Half a teddy bear – €51: "Although she doesn't need a stuffed animal to snuggle, there are affectionate fellow workers for that."
Half a mail box – €40.50: "The mailbox hung for many years on our house until my wife turned into my ex-wife and increasingly unpleasant shipments arrived in it."
Half a motorbike helmet – €34.50: "My ex-wife thought in the divorce she should be entitled to a greater part of all our things, including mine. She has never been on a motorbike."
Half an iPhone 5  – €78: "I generously left her half of everything, even my beloved mobile phone. That way she can no longer secretly send WhatsApp hearts to a younger work colleague. She doesn't need it anyway as she lives with one."
Half a Samsung TV – €24.75: "Of course, also the TV that I have purchased so she can comfortably watch 'Germany's Next Top Model' on it."
Half an Opel Corsa – €62: "My ex-wife wanted 50% of all our things, including our beloved little city car, although it's not clear to me why she'd still want a dinky old Opel. Her new guy is impressively motorized, I hear."
Four nice chairs' halves – €36.50: "The chairs are super as an art installation, or simply for people who like to sit on half-an-ass cheek."
Half a MacBook Pro – €81: "The radical 'conversion' was more or less an idea of my ex-wife. She wanted to replace her husband, but keep the money and beautiful things."
It's never easy when a marriage or significant relationship ends. I hope the German man will pull through his difficult time, move on and not dwell on who is to blame or beat himself up over his mistakes. As he looks back on the relationship, he has an opportunity to learn more about himself, how he relates to others, and the problems he need to work on. If he is able to objectively examine his behavior, including the reasons why he chose his ex-partner, he'll be able to see where he went wrong and make better choices next time.
"Relationships are like glass. Sometimes it's better to leave them broken than hurt yourself trying to put it back together." ~Unknown