He is causing a stir in Japan, becoming a national heart-throb after thousands of young girls went bananas on Twitter about his brooding good looks and rippling muscles. No, I am not talking about Cristiano Ronaldo.
His name is Shabani and tips the scale at around 180 kilograms. He is a 18-year-old silverback living in Higashiyama Zoo and Botanical Gardens in Nagoya, southwest of Tokyo. The Western Lowland Gorilla has been referred to as the Marlon Brando of gorillas.
Shabani, who grew up in an Australian zoo, has actually been at the Higashiyama Zoo for the last 8 years, having arrived there in 2007. However, it's only been over the last few months that his looks have been luring flocks of women. Whether he's striking a dramatic pose, caring for a baby gorilla, or staring off into space with a deep sensitive stare, he's got young Japanese women swooning over him.
A recent flurry of tweets by Japanese women has made Shabani a national celebrity, with Japan's broadcasters NHK and NTV featuring the gorilla on popular shows. His adoring Twitter following often refers to him as イケメン(ikemen) which means a 'good-looking man'. With his soulful eyes and immaculate fur, Shabani epitomizes the masculine ideal of Ikemen, a term reserved for only the coolest and most stylish men.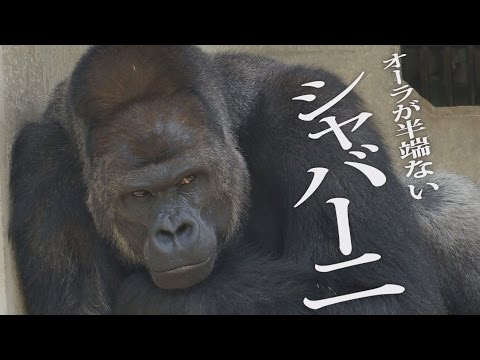 Meanwhile, there are also been pictures of Shabani showing off his rather impressive muscles, and his pert derriere too.