Songwriting and production duo Swiss American Federation (SAF) teamed up with YouTube sensation Jimmy Wong to record their new single "Don't Let Go," a richly melodic propulsive trance pop. Jimmy's brother Freddie Wong directed the special music video of the track that premiered earlier this month.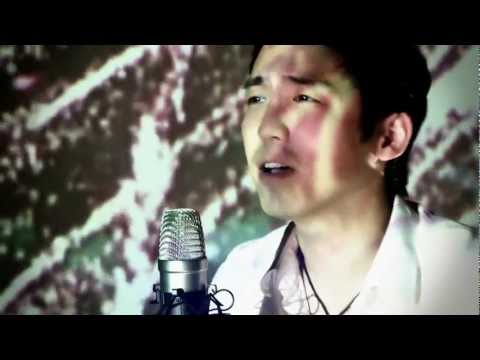 Swiss American Federation is the exciting and eclectic Los Angeles duo of Christian B and M Dold who have worked on some massive tunes and have two number one singles under their belt.
Swiss American Federation has produced more than 90 songs and mixes over the past 11 years including several top 5 chart topping club and radio hits and helping drive sales of more than 20,000,000 albums worldwide with their mixes.
S.A.F. has amassed a very impressive collection of both cool club records and singles for platinum artists like: Nelly Furtado, Celine Dion, Enya, Madonna, Basement Jaxx, Paul Van Dyk, Erasure, Dido, Sarah Brightman (#2 Billboard), Cyndi Lauper (#2 Billboard)to name a handful. They produced Celine Dion's global smash "A New Day Has Come" (#1Pop Single) and Enya's Grammy nominated record "Only Time" (also a #1 world-wide smash) which sold over 15 million copies and is the singer's biggest hit to date.
Jimmy Wong is a 24-year-old American Chinese rock musician, actor, filmmaker and YouTube star artist in Los Angeles, CA. He grew up in Seattle, Washington, and attended Middlebury College in Vermont, majoring in Theatre & Drama. As a child, he studied classical piano for 8 years and this evolved into his current involvement in theatre, acting, graphic design, and photography.
He uploads music videos bi-weekly to his YouTube channel at http://www.youtube.com/jimmy. Jimmy and his brother Freddie are co-founders of a media production company called Overcrank Media, which specializes in feature films and online video content.
Enjoy Jimmy's cover of Lady Gaga's "Judas."
Jimmy won a legion of fans after his clever and hilarious response to Alexandra Wallace's "Asians in the Library" video. Wallace posted a fairly racist YouTube rant about Asians in the library at UCLA, claiming that Asian disrupt campus life.
"The problem is these hordes of Asian people that UCLA accepts, which is fine, but if you're going to come to UCLA, then use American manners," Wallace said in her video.
This, understandably, prompted a barrage of responses including death threats against Wallace. Jimmy set a high bar for video responses and helped defuse an ugly situation. His response with the  song "Ching Chong", which begins with him speaking with a faux-Asian English accent, was the most popular of dozens of replies and contains some lyrical gems.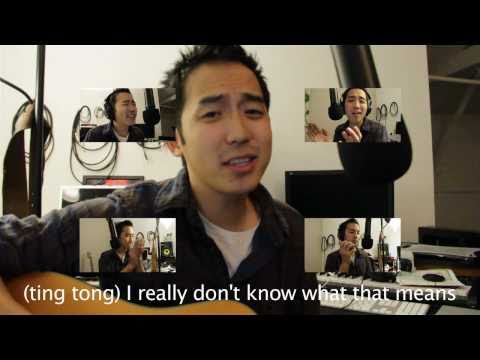 In addition to over 4 million video views, Wong is getting plaudits for "saving the Internet."
Jimmy says he harbors no hard feelings towards Alexandra Wallace, and says he would just like to give her a big hug.
The talented Jimmy is winning more fans with his alternative rock vocal interpretation of Britney Spears' hit song "I Wanna Go". His music video for the cover song features his talented rock band in an L.A. studio performing a jaw-dropping interpretation of the song composed by songwriters Shellback, Max Martin and Savan Kotecha.
After watching Jimmy's version of "I Wanna Go", I can only say "WOW!"