Lana Del Rey is a name you're going to hear a lot of in 2012. She's the internet sensation whose debut song Video Games is already the 'Single Of The Year' pre-release, having attracted almost 17 million  views on YouTube. Her first UK concert in November sold out in about 30 seconds.
Her husky voice makes her the "It" girl of 2012. She calls her shtick "Lolita in the hood" or "the gangster Nancy Sinatra". Music bloggers agree almost unanimously: the voice, lyrics, arrangements, melody – it's all there.
25-year-old Lana Del Rey, real name Elizabeth Grant or Lizzy Grant, was born on June 21, 1986 in New York City and grew up in Lake Placid, New York. When she was fifteen, she left Lake Placid to go to boarding school in Connecticut. She is the daughter of domain investor and millionaire Rob Grant.
Grant's management chose her stage name, "I wanted to be a band but the label I was with and the team I had around me absolutely wanted me to be a solo artist. Lana Del Rey came from a series of managers and lawyers over the last 5 years who wanted a name that they thought better fit the sound of the music."
Del Rey tried to make it as a mainstream artist with the release of an album titled "Lana Del Rey" in January 2010. It was the singer's first professionally produced album, released under Lizzy Grant on an independent label with producer David Kahne. Del Rey stated that "David asked to work with me only a day after he got my demo. He is known as a producer with a lot of integrity and who had an interest in making music that wasn't just pop."
Her father, Robert Grant, helped with the marketing of the album, which was available for purchase on iTunes for a brief period before being withdrawn for unknown reasons.
In June 2011, Del Rey was signed with Stranger Records, to release her debut single "Video Games"; in October 2011, she was signed with Interscope Records.
The song Video Games put the 25-year-old American singer into the public eye. Her YouTube video for the song is heavy with nostalgia, filmed like a home movie with stills from old films, classic motorbikes, skateboards and 50s fashion.
Lan is scheduled to release her debut album Born To Die in January 2012. The second single and title track "Born to Die", a string-laden torch song oozing with high drama, is set for release on January 22, 2012. The music video for it leaked on December 14, 2011, and was based on a concept created by the singer, under the direction of Yoann Lemoine. The music video received generally favorable reviews from contemporary critics and has received more than 9 million views on YouTube.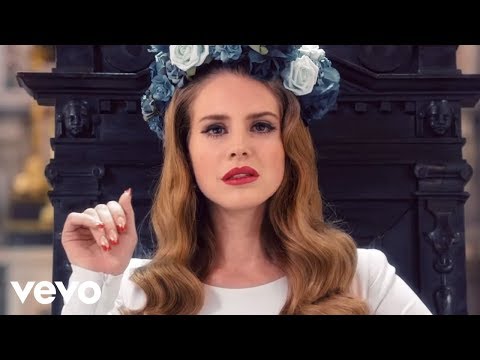 More tracks from Lana's highly anticipated album Born to Die have hit the web – National Anthem and the infectiously poppy This Is What Makes Us Girls .
Lana cites Britney Spears, Elvis Presley and Kurt Cobain as her musical influences and her music has been described as "cinematic dark pop" by thedailytransmission.com.