Jean-Louis Constanza posted a video, titled A Magazine Is an iPad That Does Not Work, featuring his one-year old daughter trying to manipulate a traditional paper magazine like a touchscreen Apple iPad. The video, uploaded on YouTube on October 6, has gone viral with over 1 million views.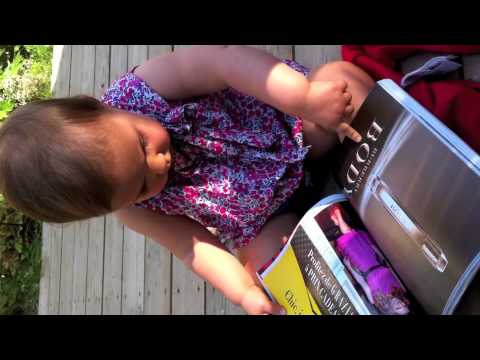 The YouTube video shows his 1-year-old daughter tapping away at a touchscreen iPad with relative ease. But given magazines, the baby seems all lost. She tries to tap and zoom paper pages, much as one would on an iPad, hoping for some movement.
At end the clip Mr Constanza simply says: 'For my one-year-old daughter a magazine is an iPad that does not work. It will remain so her whole life. Steve Jobs has coded part of her OS.'
The video is both adorable and frightening because the baby's brain has already been transformed by an iPad.
The baby is probably frustrated when she discovers a magazine is just, well, a magazine. The baby, exposed to a tablet interface that works as effortlessly as the iPad, expects the same from the real world. And that's just it—an entire generation of human beings will grow up with more digital than print media.
Isn't that a bit scary?